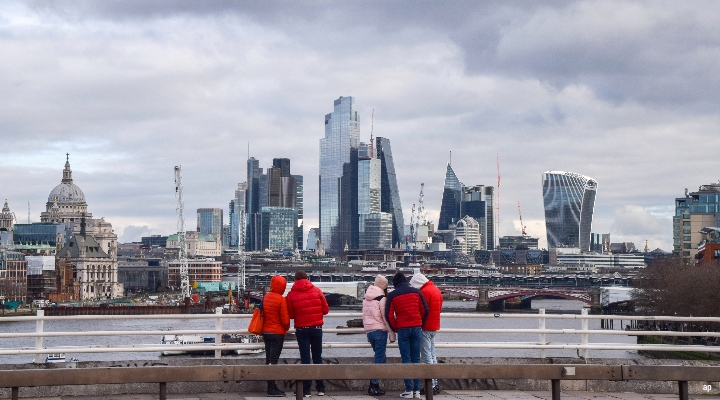 We're deep into the last earnings season of 2023 but there are plenty of companies still left to report. These are the UK companies reporting in the next two weeks that Morningstar will update its readers on.
It's been a dramatic period for some. Last week, French payment company Worldline (WLN) crashed 55% and shares were suspended. Both Alphabet (GOOGL) and Meta (META) reported strong earnings, but their share prices still fell. In Meta's case, Morningstar even upgraded its fair value estimate for the stock, as we discussed in last week's Stock of the Week video.
And there is still plenty of drama expected. One of the companies we're watching closely is Asos (ASC), as the fast fashion house chose to delay the publication of its annual results, which was due last week. In a statement, the company said the delay was to allow its auditor to complete its planned testing. Asos's share price was down on the day but has since partially recovered.
Over the period, we'll get an insight into the earnings of London Stock Exchange giants including Shell (SHEL), AstraZeneca (AZN) and BP (BP.).
One company under Morningstar's coverage has today released its Q3 earnings: HSBC (HSBA).
The bank's profits have more than doubled over the past quarter due to the positive impact of higher interest rates, but earnings still fell short of market expectations. Third-quarter pretax profit soared to $7.71 billion (£6.36 billion) from $3.23 billion a year before, missing analyst predictions of $8.10 billion.
For the period, HSBC will pay out an interim dividend of $0.10 per share. Moreover, it announced its intention to begin a further share buyback of up to $3 billion, which will begin shortly and complete at the time of its full-year results announcement on February 21, 2024. You can read more about HSBC's earnings here.
Another noteworthy company with strong results today is Pearson (PSON). In its nine-month trading update, the educational publisher upgraded its profit guidance for 2023 citing "strong operational momentum and financial performance".
Oil Prices
Tomorrow, BP will be the company to watch. Last week, the company struck a $100 million deal to get access to Tesla's ultra-fast charging units, to be deployed in petrol stations in the US.
In Shell's case, investors will be interested to see how the company's earnings are being impacted by volatile energy prices. The reporting period covers Q3, a period when oil prices started to rise, but before the outbreak of conflict in Gaza.
Susannah Streeter, head of money and markets at Hargreaves Lansdown notes: "Oil prices have steadily crept up over the summer, with tension in the Middle East leading to another spike in prices. Brent Crude flirting with the psychologically important $100-dollars-a-barrel level has helped push up Shell's share price to an all-time high. This trend for higher crude prices is set to show up as an increase in upstream revenue compared to the previous quarter."
Earlier in October, the Office for National Statistics (ONS) revealed that food prices are finally on the way down. Food and non-alcoholic beverages has been one of the major contributors to inflation in the UK, but the category helped offset the rising prices in transport costs.
Over the coming days, we will be able to see how this shift in food prices are affecting J Sainsbury (SBRY) and Associated British Foods (ABF), the latter of which is also expected to see weaker growth for its fast fashion brand Primark due to restructuring costs in Germany.