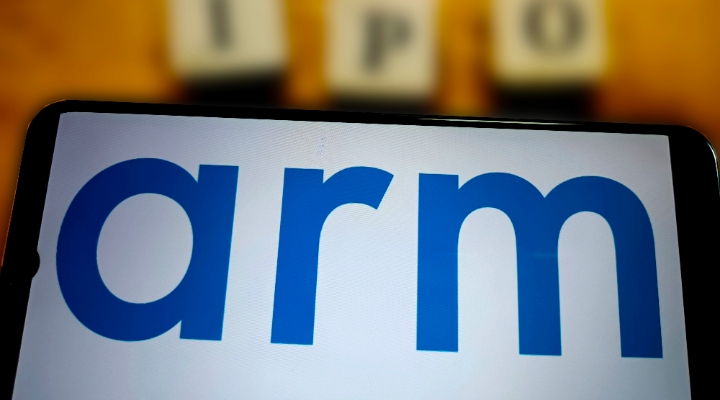 Seven years ago SoftBank shocked the City of London by taking Arm Holdings private. At the time, buyouts of top companies were less common and SoftBank was relatively unknown in the UK. The move came just weeks after the vote to leave the European Union, so financiers could be forgiven for being distracted. Still, there was a sense of muted outrage.
Against the odds, Britain had produced its own homegrown tech success story, enriching shareholders since it floated in 1998 – and now it was being sold to foreign interests. For institutional investors early to Arm, the takeover was bittersweet – before SoftBank made its move, Arm was worth £16.8 billion, but the Japanese company/investment fund was willing to pay a premium worth 43% to the market price. So the deal went through for £24 billion (or $32 billion at the time), and investors were left with a sense of what might have been had the company been able to enjoy another decade as a listed company.
At the time, Stuart Chambers, chairman of Arm, said: "it is the view of the board that this is a compelling offer for ARM shareholders, which secures the delivery of future value today and in cash. The board of ARM is reassured that Arm will remain a very significant UK business and will continue to play a key role in the development of new technology."
From a fund management perspective, large investors like Baillie Gifford, Alliance Trust and Standard Life could say "well it was good while it lasted". After all, Arm shares had gone from £1 to £17 from 2006 to 2016. The words "stock market darling" are overused but we don't have that many in the UK and they tend to be appended with the word "former"; examples include Fevertree, Ocado and Royal Bank of Scotland. US investors are used to spectacular gains, but rarely do we see such strong stock market performance as a 1,600% gain in 10 years.
A portion of Arm is now returning to the public markets, with a higher valuation than SoftBank originally paid. But UK investors won't be the ones benefiting. If, as it seems, the share price "pops" on the first day of proper trading, this may be even more galling to UK fund managers.
Was Arm was sold too cheaply in 2016? With tech firms, valuations tend to be stretched anyway, and in 2016 the artificial intelligence gold rush wasn't really on our radar. At the time, the premium SoftBank was prepared to pay was based on the "internet of things" – the idea that your household appliances would all be connected seamlessly to each other. I can now order groceries by summoning Alexa or Siri, but this revolution has been mundane in investment terms.
At the time of the 2016 Arm deal, SoftBank's chief executive Masayoshi Son, said he was prepared to "bet" on Britain despite the obvious blow to its global standing produced by Brexit.
To that end, he made assurances to the then-UK prime minister Theresa May that Arm's headquarters would remain in Cambridge, where it's still based. SoftBank also pledged to double the company's UK headcount, which hasn't happened after redundancies this year. But in financial terms at least, SoftBank has handled Arm well – or at the very least been lucky to time the AI goldrush.
Politically, it's hard to feel sorry for the current Conservative administration. 13 years in power and potentially on the way out, it desperately needed a "win" before SoftBank decided to float the near 10% of Arm in New York and not in London. Lucky politicians tend to have these things go their way, and no doubt there has been intense lobbying behind the scenes. UK investors desperately needed a win too after a run of lacklustre tech-focused IPOs.
New IPOs are thin on the ground and it's hard to imagine the sort of frenzy surrounding Arm's float happening here. London has fallen down the financial rankings since 2016, when Arm was bought out, and New York has gained ground. Meanwhile other London-listed companies have threatened to change their primary listing to the US or have done so already. It's hard for the City of London to compete with the liquidity and glamour of the Nasdaq and New York Stock Exchange at the best of times, but you can't escape the sense of malaise surrounding the UK market in late 2023. Investors are wary of IPOs and the market is short of exciting narratives. Politicians are desperate to turn this around.
From London, the best we can say before Arm floats is "we wish you well" and reassure ourselves it's generating money for the UK and ensuring Cambridge remains an innovation hub. It's flattering to have a UK company discussed in the same breath as the likes of Nvidia. It's also reassuring that SoftBank is only selling part of Arm to US investors. But we can't help wondering what might have been.