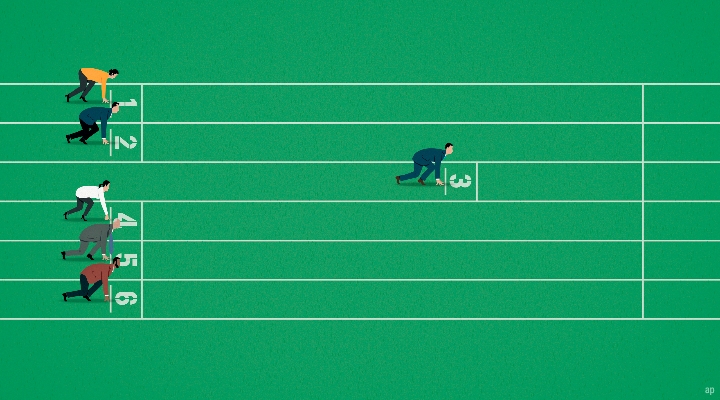 Blockchain is back, if we are to believe the performance of exchange-traded products (ETPs) in July. Meanwhile, solar power was the biggest laggard, despite heatwaves across large parts of Europe.
Morningstar data reveals that it was WisdomTree Blockchain UCITS ETF USD Acc (WBLK) that topped the list of best performing ETPs in July, gaining 26% over the month. This was followed by another three ETFs exposed to digital assets and blockchain.
The entire digital asset sector has benefited from some several notable developments in the cryptocurrency space as BlackRock kicked off a race to list a spot Bitcoin exchange-traded fund. The world's largest asset manager's filing was followed by other applications, including from financial giants like Invesco and WisdomTree.
At the same time, the world of altcoins has seriously benefited from Southern District of New York Judge Analisa Torres' decision to reject the US Securities and Exchange Commission's (SEC) claim that all Ripple XRP sales are unregistered securities transaction.
It all started in December 2020, when the SEC filed a lawsuit against Ripple Labs, alleging that the XRP cryptocurrency was an unregistered security illegally sold in 2013 in order to raise money, in violation of Section 5 of the Securities Act.
Judge Torres' order provided three key points regarding the question of whether a transaction of XRP is an investment contract: first, when issued to institutional investors, XRP's sale was a security; second, when sold via exchanges "programmatically" to individual investors, XRP's sale was not a security; and third, when issued to executives or via grants, XRP's issuance was not a security.
This order deals a significant blow to many of the SEC's recent arguments that almost all cryptocurrencies are immutably securities.
The Best Performing ETFs in July
In fifth place, we then find the WisdomTree Heating Oil (HEAT), up by 21% in July. The VanEck Oil Services ETF A USD Acc (OIHV) and the WisdomTree Gasoline (UGAS) are also in the rankings, with returns ranging from 16.5% to 17.5%.
Overall, oil futures ended July on a positive note as the US crude benchmark posted its largest monthly rise since January 2022. Brent crude, the global benchmark, saw its largest monthly jump since May of last year.
Robbie Fraser, manager of global research and analytics at Schneider Electric, says in a note: "While the world continues to look to the US to counter some of the output cuts by Russia and Saudi Arabia, rig activity suggests US producers are in no hurry to fill the gap, clearing a path for steady undersupply over the near term.
"Additionally, while recession fears have hardly disappeared, most economist polls and measures of consumer confidence point to an improving situation, which generally triggers support for discretionary demand in categories like gasoline and jet fuel."
Finally, Turkish stocks enjoyed a very strong month, with returns around 18%, as international investors showed confidence in the government's promise to return to more orthodox policies.
The Worst Performing ETFs in July
The ranking of the worst performing ETFs in July, on the other hand, is topped by the Global X Solar UCITS ETF USD Acc (RAYZ). It lost 6.3% as higher interest rates cause several problems to the industry, including raised borrowing costs. Moreover, by essentially restricting liquidity, fewer dollars will chase after more goods, which means that overall higher interest rates disincentivise solar adoption.
WisdomTree Natural Gas (NGAS) shed 5,9% and became the second-worst performer last month. Nevertheless, after a steady descent from last year's peak, all indications are that gas demand is set to rise in the second half of the year.
At the same time, the UBS (Lux) Bloomberg TIPS 10+ UCITS ETF A-dis (UBTL) lost 5.3% in July. This fund's portfolio includes the total amount outstanding of TIPS (US Treasury Inflation Protected Securities) with a time to maturity of at least 10 years and does not adjust for amounts held in the Federal Reserve System Open Market Account (SOMA).
The Biggest ETFs in July
Monthly top and flop performers often coincide with very volatile and therefore risky products, which should play a satellite role in your portfolio. As such, we also include an overview of the biggest European-domiciled ETPs in terms of assets, which could be more appropriate to consider among core holdings. Performance in July 2023 range from 5% for the iShares Core MSCI EM IMI UCITS ETF USD (EIMI), down to the iShares Core € Corp Bond UCITS ETF EUR (IEAC), which gained 0.9%.
Methodology
According to Morningstar data, there are 32 percentage points between the best and worst performing ETPs in July, with returns for the month ranging from 26% to -6.3%.
We have looked at the key trends in the seventh month of the year, excluding inverse and leveraged funds. These instruments, being purely passive products, reflect the evolution of the markets without the bias (good or bad) of an active manager.