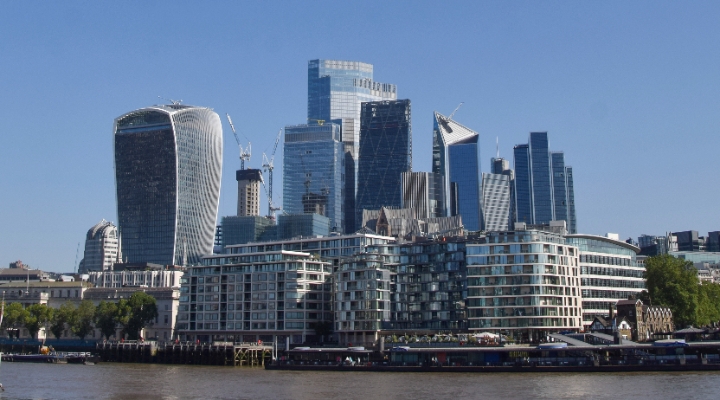 Bosses in the UK are now more upbeat about their businesses and hiring intentions amid early signs of falling inflation, according to an index.
Optimism in June hit its highest point since August 2022 and crossed a threshold which "indicates above-average positivity", the business advisory and accountancy firm BDO said.
BDO's latest optimism index recorded a 0.65-point increase to 100.40 in June, which sent it over the 100-point above-average positivity marker.
This was helped by positivity across the services sector and a pick-up in optimism in manufacturing, despite it still facing ongoing supply chain pressures.
BDO partner Kaley Crossthwaite described the situation as "encouraging" as the UK's labour market saw its fifth consecutive increase in BDO's employment index amid stronger hiring intentions.
The BDO business trends report data is based on a "poll of polls", analysing business surveys for an overall picture of economic trends. It summarises responses from more than 4,000 businesses in different sectors.
Confidence from businesses has been buoyed by the expected easing of inflationary pressures in the coming months.
June saw BDO's inflation index record its weakest overall reading since August 2021 when the country was emerging from a third national lockdown, falling by 2.06 points to 103.68.
It is believed businesses may see price pressures subside in the coming months but there may be more cautious consumer spending as households will still have to cope with higher interest rates. This is all predicted to occur despite inflation slowly easing, BDO said.
Issues with supply chains appear to have dampened business productivity as BDO's output index fell to 95.95, its weakest reading since March, which indicates a slowdown in growth.
Crossthwaite said: "it's encouraging to see business confidence and hiring intentions reflect the resilience we're seeing and hearing from firms, in the face of ongoing supply side challenges.
"While there's hope that the new Ofgem price cap will drive down household energy prices and in turn ease inflation, the recent rise in interest rates and stagnating price growth indicate that this may still be a long way off.
"Firms will need a helping hand from government with targeted policies or we risk business growth stagnating and plans for expansion falling through."
By Helen William, PA