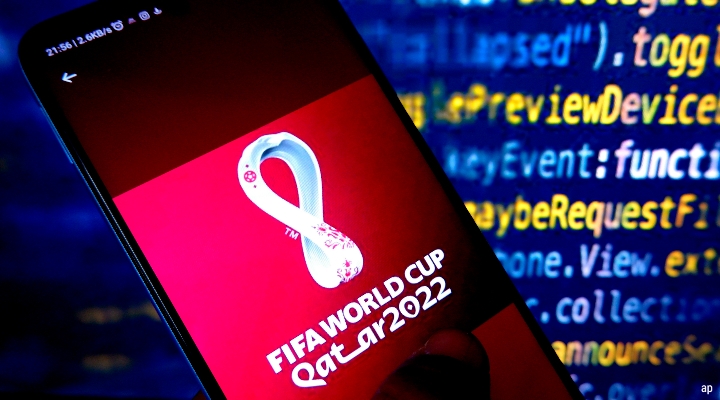 A major sporting event will tell you a lot about a country. When Great Britain hosted the Olympics a decade ago, the opening ceremony was the greatest party on Earth, but there were certainly elements that were never going to stand the test of time.
For one, the acutely angular "2012" logos and branding never captured the moment. Nor did Wenlock and Mandeville, our Olympic mascots, whose cyclopean design betrayed many hours of thought (and money), resulting in absolutely nothing of any substance.
Don't even get me started on the Orbit Tower – a confusing jumble of metal that looks like the scene of a post-crash investigation at Alton Towers. It's still visible as you go past on the train to Essex, and it's still an eyesore.
Money Laundering and Labour Abuse
Before the medals are handed out, the lead-up to major sporting events tends to be defined by single large issues. In the UK, the big question was whether our stadia and facilities would actually be finished on time, against a backdrop of recessionary forces and nervous Tory flagwaving.
As the 2022 World Cup approaches, the big issue for onlookers is different. Qatar's successful bid to host the tournament has invited a host of uncomfortable questions about the power of money in sport, and the platform given to nations with questionable human rights records.
The Business and Human Rights Resource Centre has all you need to know.
Between January 2016 and June 2022, there have been 253 allegations of migrant abuse in Qatari companies, affecting over 24,000 workers. Withheld, delayed, or non-payment of wages featured in a whopping 62% of complaints, while construction was the industry most cited for abusive practices. Qatar's kafala sponsorship system continues to attract criticism.

But the World Cup is not the only lens through which you can view the moral hazard of investing with exposure to the country. The top 10 companies in MSCI's Qatar index display several controversies worth knowing about if you're an emerging market investor. They're summarised below.
For me, there are three main takeaways from this table. One: that the most egregious allegations have been levelled at some of the largest, and most powerful, businesses.
Secondly, though I neglected to highlight the controversy that naturally surrounds oil and gas extraction (and its impact on the planet), there is more to the word "controversy" than alleged money laundering and illicit funding. You can read more about that by looking at Morningstar's own Qatar Index, complete with sustainability ratings.
The third is that sporting events like the World Cup are no longer really just about sport. Some would argue that means the world has become too political, but, at a very basic level, nothing is devoid of politics. Everything is a decision, even if the decision is to do nothing. Investing is any different.
Skin in The Game
There is some evidence that awareness of Qatar's problematic host status is having an impact.
Qatar had originally estimated that the World Cup would add $20 billion to its economy. In a recent interview with Bloomberg, however, Fifa World Cup Qatar 2022 chief executive Nasser Al Khater said Qatar's revised expectations were of a lower $17 billion boost. It now expects 1.2 million visitors to attend the country for the tournament, 300,000 lower than its original 1.5 million estimates.
Qatar is responding to other concerns too, notably the issue of accommodation for tourists entering its borders. Reports suggest it has leased two cruise liners for fans to stay on, that it is asking locals to open their homes to visitors, and that fans staying in nearby Bahrain, or the United Arab Emirates, will be able to catch shuttle flights to attend games.
But just like Britain's last-minute decision to deploy 3,500 military personnel to shore up gaps in contracted security provider G4S's Olympic 2012 event provision, these are temporary solutions. There is every sense the abuses will persist long after the fans have gone home, and long after the economy has banked whatever financial (or public relations) gains it has made from the tournament.
Change takes time, and investing is a game of patience. But you needn't brand yourself a cynic for selling out of strategies that buy shares in Qatari companies. It's a topical example of the tension between having skin in the game and putting other people's skin at risk.
Ollie Smith is UK editor at Morningstar